30 Day Hassel-Free Returns
A+ Service 4.98 Ave. Rating
Night Walker Tassel Bohemian Macrame Wall Decor
Item is in stock
Only

0

left in stock
Item is out of stock
Item is unavailable
Description:
This bohemian spectacular woven macrame wall decor adds such a positive vibe and depth to your home. Works wonderfully above  a headboard, living room walls, yoga studios, nurseries, balconies, farm houses etc. the possibilities are endless.  So many variations of materials are ascetically pleasing to any vibe you're trying to achieve. This unique and lovely piece can really brighten up your boheme home!
Hand-knotted by our very own boss mama Bri, owner of Bris Boho Company in the heart of Omaha, Nebraska with 100% natural cotton cord, merino wool, natural wood, beads, and twine.

The length measures about 28-32 inches depending on the width of the stick! Keep in mind the length is measured from the stick down, not from where it hangs on the wall. Please choose your width option below.
Colors:
black, gray, cream, cranberry, sage green, teal, deep purple

 

Dimensions:

Tapestry: 28" - 32 " 

If you request a special change on this design, we can help you with that request. Or if you are considering a completely different design than this model, you can contact us before ordering. In addition, if a different color is requested for this model from the photograph, the subject can be evaluated with you, taking into account the stock status of the yarn in the requested color or the Processing time.

NOTE: When shipping this piece will be neatly rolled up around the stick or branch. This is the best way to package and protect. After unrolling the ends may be a little entangled. Just gently run your fingers through to clean them up and you can fix it slowly until it comes to the shape in the photo.

This tapestry is made to order, we will alert you of the item's status the whole step of the way, but please allow roughly two weeks for delivery.  

**SUBJECT TO $20.00 SHIPPING AND HANDLING FEE DUE TO SIZE AND WEIGHT****
We get it. Click here to reach out us and we'lll get right back with ya. OR - hit that little text icon at the bottom right to start chattin'
Reviews
We let our reviews speak for themselves.
so so so cute!! Fits perfect, great quality! Exactly as pictured. Amazing customer service. I changed my mind on the color I originally ordered, I emailed jenn about an exchange and she got back to me in minutes!! Love this shop will definitely be purchasing from them again! 🩵
Perfect shirt for a weekend in Nashville! Super comfy & cute! I received the order quick as well!
Shipping was quick!! I'm 4'11 , 150 lbs and the Large for perfectly .
Owner of the shop was very responsive in answering all my questions, shipping was lighting and the product is lovely. would def recommend.
This is the best hat i have ever purchased
The shirt was perfect ! And the customer service was out of this world ! I have nothing bad to say. The shirt wasn't as oversized as I wanted it to be and she was understanding ! When I do want something else from this shop I definitely will be coming back!
Great quality, fast shipping and super cute!
Soo many compliments everywhere I went!
I ordered the T shirt dress and they sent me a T shirt instead, when I reached out to the company they were SO quick to resolve it and shipped the correct item the next day!! I got the time so fast and the quality is amazing. I will be ordering from them again!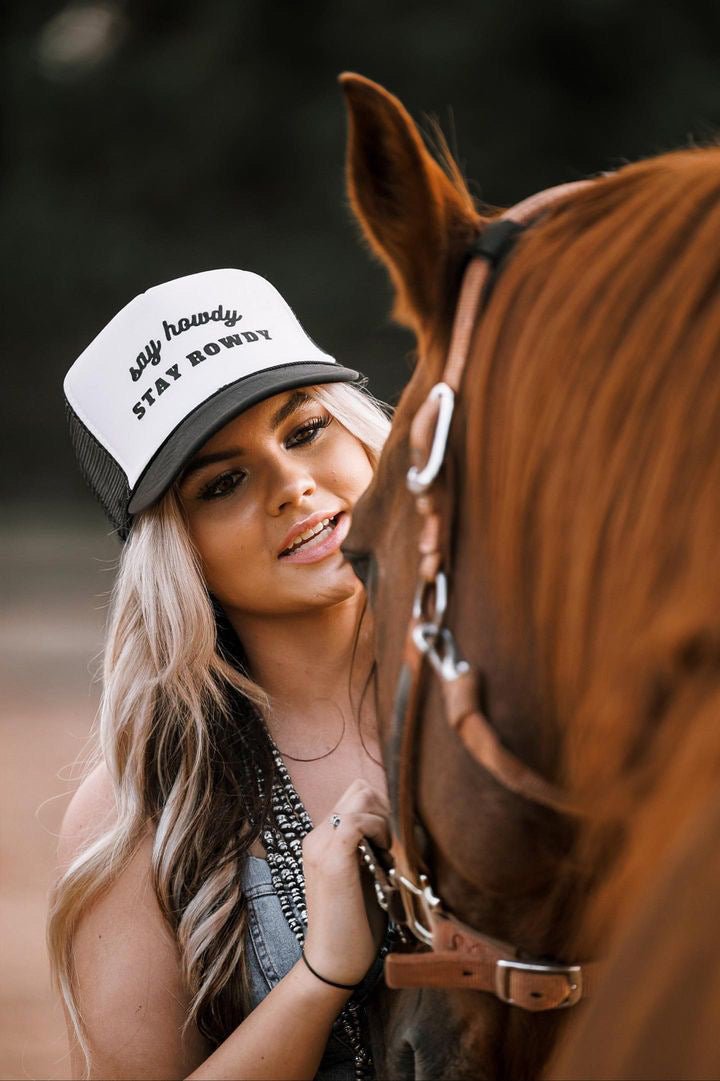 TRENDING
Shop what's hot right now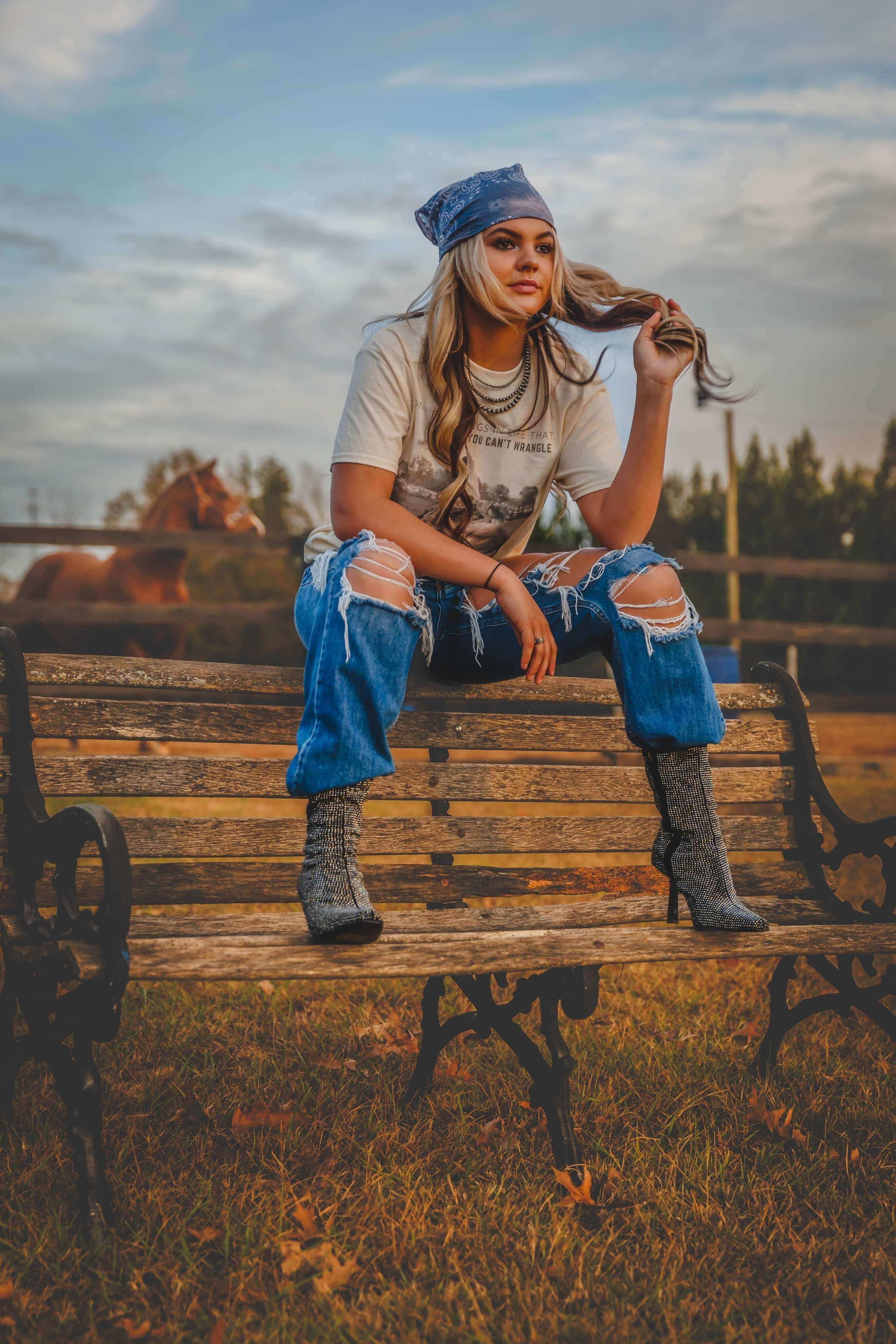 CLEARANCE
Shop Our Sales Rack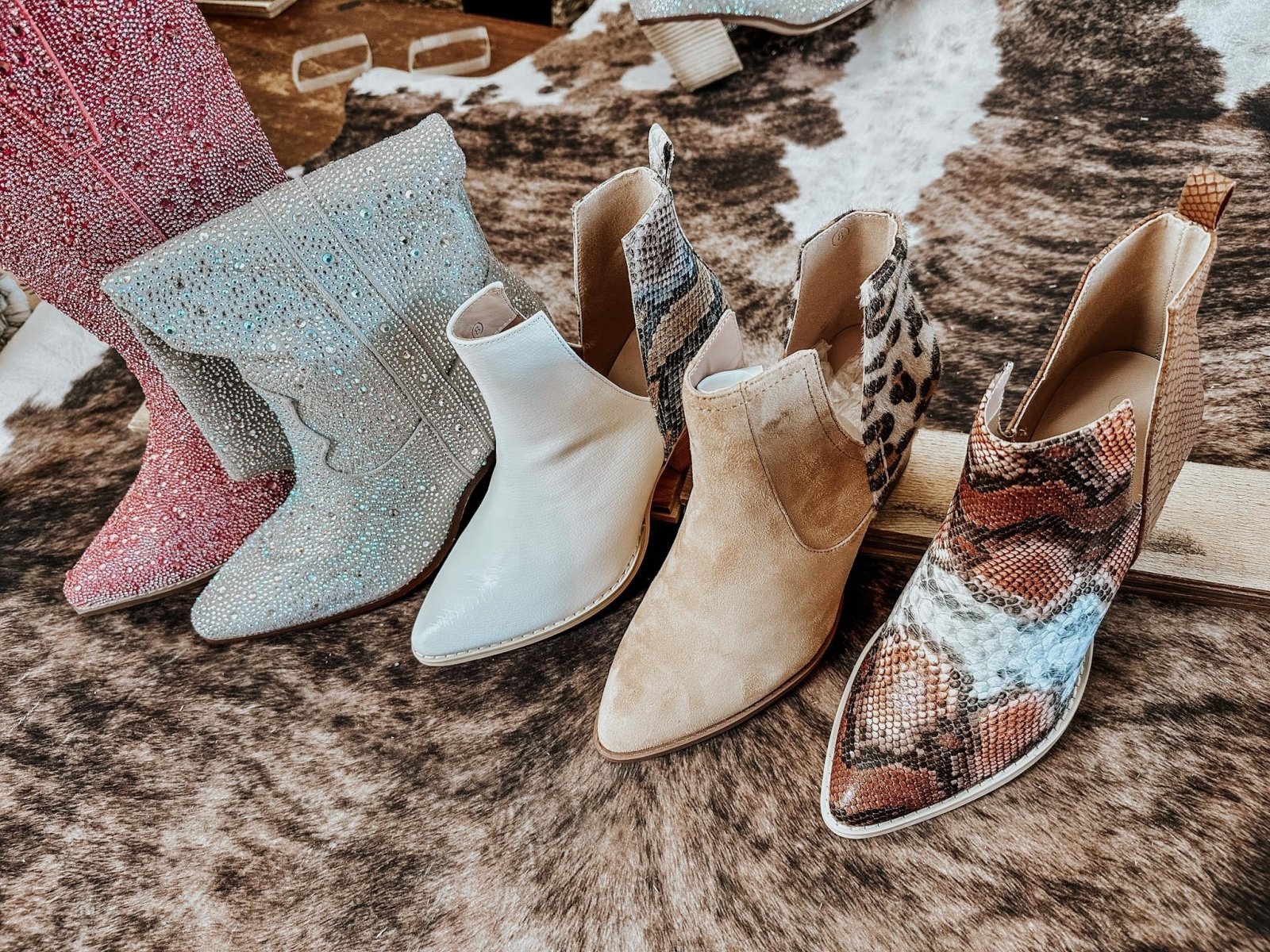 BOOTS
For all the occasions.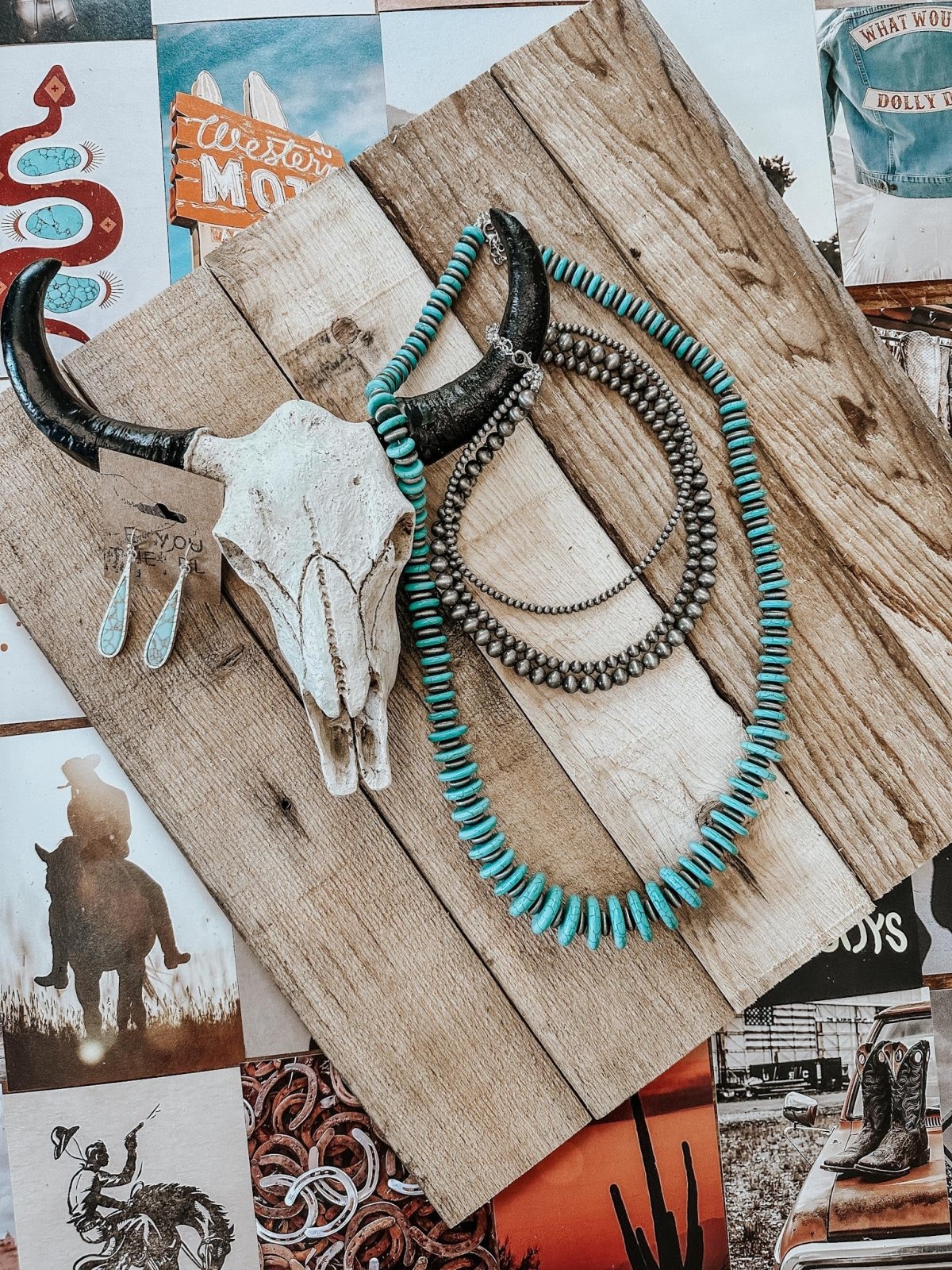 JEWELRY
You had me at Turquoise.
Frequently Asked Questions
Most orders ship within 1-3 business days! From there the time in transit is determined by the shipping you picked.

You can read more about this in our Shipping Policy.

Due to global supply chain challenges, shipping times could be longer than usual.

Shipping is automatically added to any order over $100.

YUPPP!!! Any order over $75.
Feel free to contact us @ info@thebevellabel.com. We'll be in touch with 48 hours!

Abso-freakin-lutely! We'd love to collab and provide wholesale pricing. Check this page out to learn more or email wholesale@thebevellabel.com to get started with your account !
Hassle-Free Returns
within 30 days of purchase
A+ Customer Service
4.9 STAR RATING with over 465 reviews